Pat Cochran casts his sculptures and those of many artists in his Fine Arts Foundry in St. Lucie Village north of Ft. Pierce Florida
His own outdoor bronze sculptures can be found through out St.Lucie, Martin, and Broward Counties in Florida. In Ft. Pierce he is well known for his contributions to beautify the downtown area: in the roundabout at S. Indian River Drive and Citrus Avenue on U.S. 1 in front of the Ft.. Pierce Police Station , and on the Indian River at the South Beach Causeway behind the St. Lucie County Aquarium. Pat's largest bronze sculpture, twenty-four feet high titled "Leap of Faith,"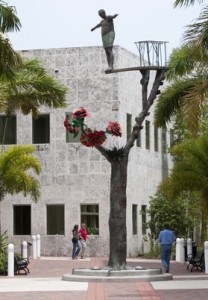 is located on the walkway between the Ft. Pierce City Hall and the city parking garage.(Watch the making of "Leap of Faith" Video) In 2000 the Manatee Observation and Educational Center commissioned him to make twenty-five fiberglass manatees for its fundraiser "Sea Cows on Parade." Some of them can still be seen around town — in front of the A. E. Backus Museum and Gallery, outside the Manatee Center, and in the lobby of Lawnwood Medical Center.
One of his most memorable commissions is at Digital Domain Field in Port St. Lucie, the N.Y. Mets Spring Training Facility.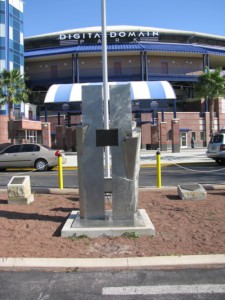 Retired New York firefighters returned from the demolished World Trade Center with a twelve-inch piece of steel which Pat used to create a commemorative sculpture that was dedicated in March of 2005.
His plaques can also be found around Ft. Pierce: inside the A. E. Backus Museum and Gallery, in front of the Sunrise Theatre, at the Manatee Observation and Educational Center, and at the recently dedicated St. Lucie County Intermodal Transfer Facility on Avenue D.
The Korean War Memorial, a five foot bronze relief cast in 2006, is located at Veterans Memorial Park in Pt. St. Lucie.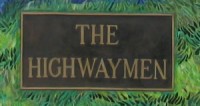 He also designed and created the plaques for the historic homes in St. Lucie Village. imgspan>
Pat also collaborates with artists and architects to create uniquely designed artwork, some of which can be found in and outdoors of homes in Sewells Point, Windsor, and Johns Island. Cochran has exhibited his works in galleries in New York City, Washington D. C. Bethesda, Maryland, Miami and other Florida cities.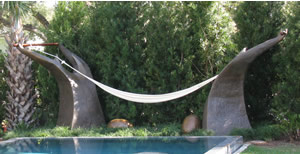 In Ft. Pierce he has participated in each of the WOW ("With Out Walls") exhibitions, a Regional art biennial show. In Addition, he participated in the Tenth Anniversary Sculpture Exhibition, "Art in the Downtown," in Ft. Lauderdale in 2007. He has taught metal casting at the Museum Art School of the Vero Beach Museum of Art. He serves as a member of the Board of Directors of the A.E. Backus Museum and Gallery.